Scroll or Click below to navigate.
, ,
Home
Noble Tax & Accounting Group provides high quality tax and accounting services to individuals and small businesses. We are committed to providing the best customer service to our clients while ensuring our products are delivered timely and at an affordable rate. We combine this with a customized approach to your tax and accounting needs.
You can rest assured knowing your tax and accounting needs are being personally handled by a licensed CPA in the state of Maryland. At Noble Tax & Accounting Group we take the time to understand your current goals and objectives while helping to maximize tax savings and increase cash flow. All this while ensuring compliance with accounting and tax regulations. After all you work hard for your money and we want to make sure you keep as much of it as possible.
We feel this approach offers tremendous benefits to our clients. Whether your need is individual tax preparation and planning or business tax preparation and planning, Business Set-Up or Monthly Bookkeeping Services to include accounting and payroll services. Noble Tax & Accounting Group provides you access to a highly qualified in-house CPA to ensure such services are provided both timely and accurately.
These same in-house CPAs are also able to assist in establishing a small business or providing the necessary accounting services to ensure you have timely and accurate information to better run your company. We also offer Specialized Consulting Services to help grow your business the right way including best practices, QuickBooks implementation and organizational structure/performance management systems. We look forward to partnering with you and providing the best solutions to your needs.
About
In 2012 Anthony Nobilio founded Noble Tax & Accounting Group, a company focused on consistent delivery of services that exceed client expectations. Our focus is helping customers achieve optimum results through effective use of tax and accounting strategies and best practices.
Prior to Noble Tax & Accounting Group, Anthony was a Tax Specialist and Staff Auditor with the "Big Four" accounting firm Ernst & Young in Baltimore, Maryland. Additional experience included roles as Controller for Lennar Corporation and Hovnanian Enterprises Incorporated the 3rd and 7th largest national residential homebuilders, respectively. He was also a Senior Manager of Corporate Accounting for U.S. Foodservice, the 2nd largest national food service distributor. Previous to this position the vast majority of his career was spent at Allegis Group, the largest privately held staffing and recruiting company worldwide.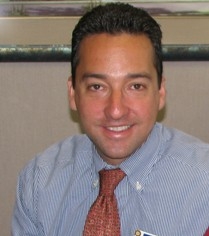 While at Allegis Group, Anthony held varying positions including that of Operational and Corporate Controller as well as a role overseeing a company wide $25 million ERP implementation. He was also a key contributor to the national account sales group.
Anthony received an MBA from Loyola College of Maryland in 2005 and an undergraduate degree from The University of Baltimore in 1993. He graduated with honors from both universities. Anthony passed the CPA examination in 1995 and maintains an active CPA designation to this date.